The Best Meltwater Alternative for 2023 
Meltwater is a popular media monitoring tool for PR teams. It helps brands handle media relations, manage their social media platforms and find out how people are talking about a product, brand or industry. 
Despite its popularity, some businesses - especially startups with a tight PR budget - find Meltwater too expensive. Indeed, this SaaS tool is geared towards enterprises and mid-level firms over startups.
That begs the question: What is the best alternative to Meltwater in 2023? 
At PressKitHero, we believe that small businesses and startups should be able to do their own PR with ease. That's why, in this article, we'll cover the key features of Meltwater and introduce you to a brilliant alternative for startups! 
Meltwater vs. PressKitHero: Key Differences
Meltwater is a media monitoring & social listening platform while PressKitHero is a platform for professional press kit creation. Meltwater aims to be an end-to-end solution for busy PR teams and agencies, offering many tools that a startup may not need. 
To use Meltwater to its fullest potential, you'll need to switch your entire PR workflow to the platform. PressKitHero works with your existing workflows and platforms. 
PressKitHero's core proposition is simple. For startups with small PR teams, it can be difficult to set up and maintain a press kit. With PressKitHero, you can do that in seconds. You can use PressKitHero to publish press releases or news stories about your company.
Meltwater is designed for large companies and enterprises - and is priced as such. PressKitHero is much more affordable but offers fewer features. 
What is Meltwater? 
Meltwater is a media monitoring and social listening tool designed for enterprises to simplify their public relations and marketing workflows.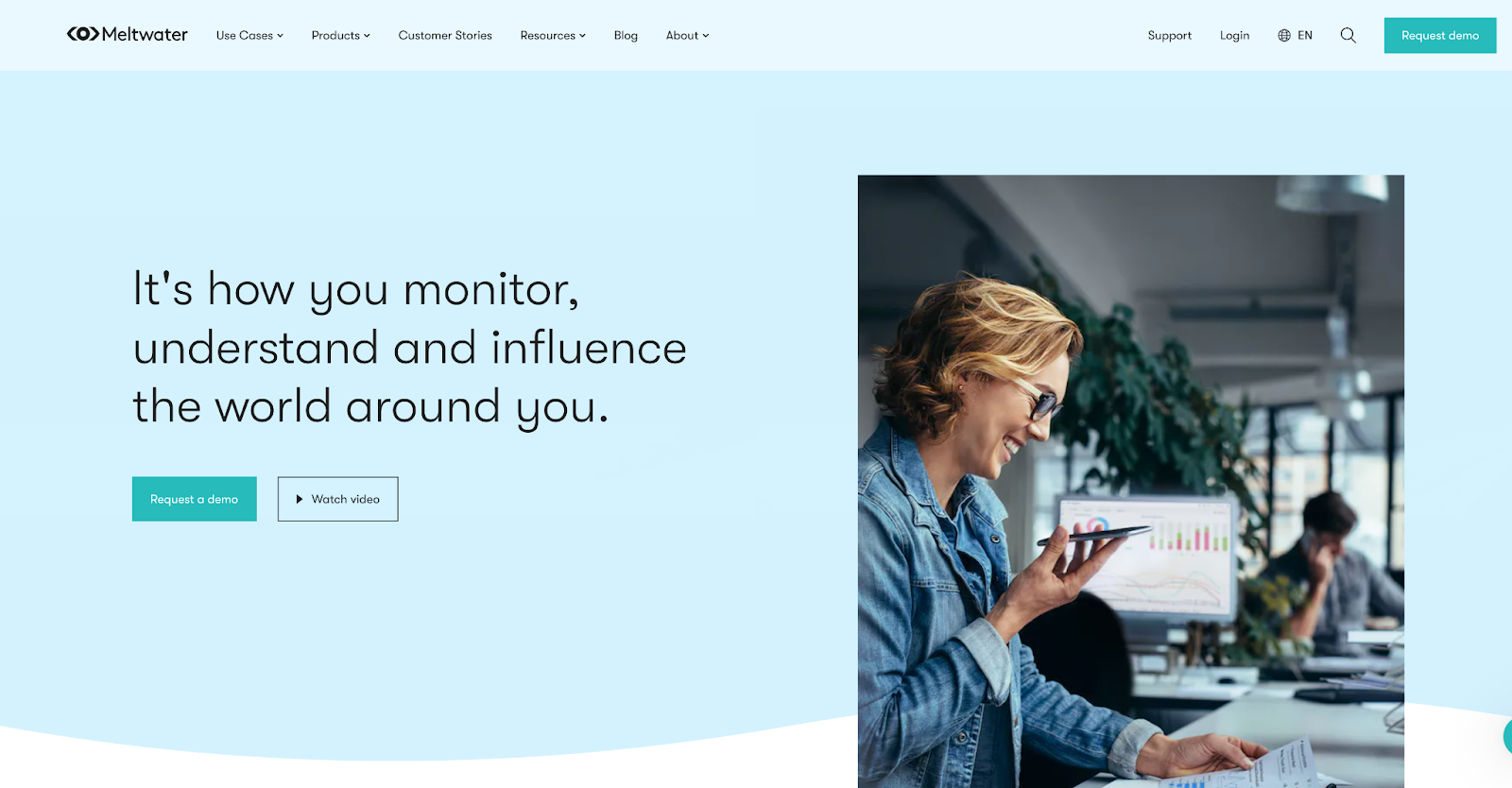 Meltwater was established in 2001 as the first online media monitoring company. It was originally designed to help businesses keep track of online news and stay informed. 
The platform's capabilities have grown since then, adding new tools for PR teams and agencies - such as social media management, media contact databases, and an influencer discovery tool.
Meltwater's key features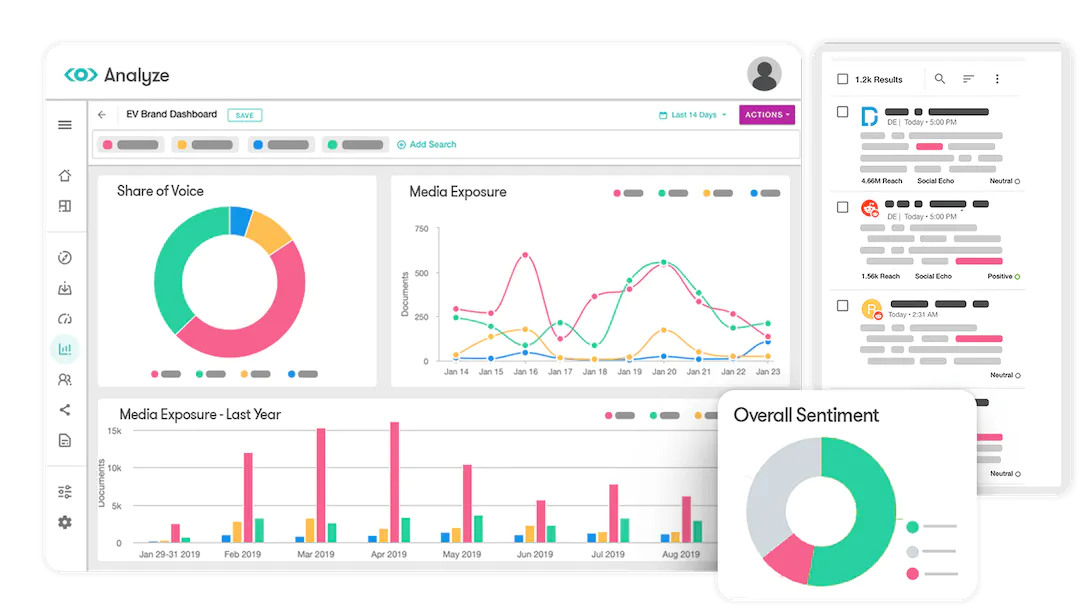 This is the company's bread and butter. Meltwater's media monitoring dashboard keeps PR teams updated on the latest news & media. It helps you find relevant content, see when your industry or company is mentioned, and even track trends worldwide.
Meltwater monitors: 
Broadcast media such as TV & radio
Online news publications and blogs
Print media from across the world
Popular podcasts published online 
Having this unified data source can help you gain a competitive advantage and gain insight into how consumers perceive your brand across markets.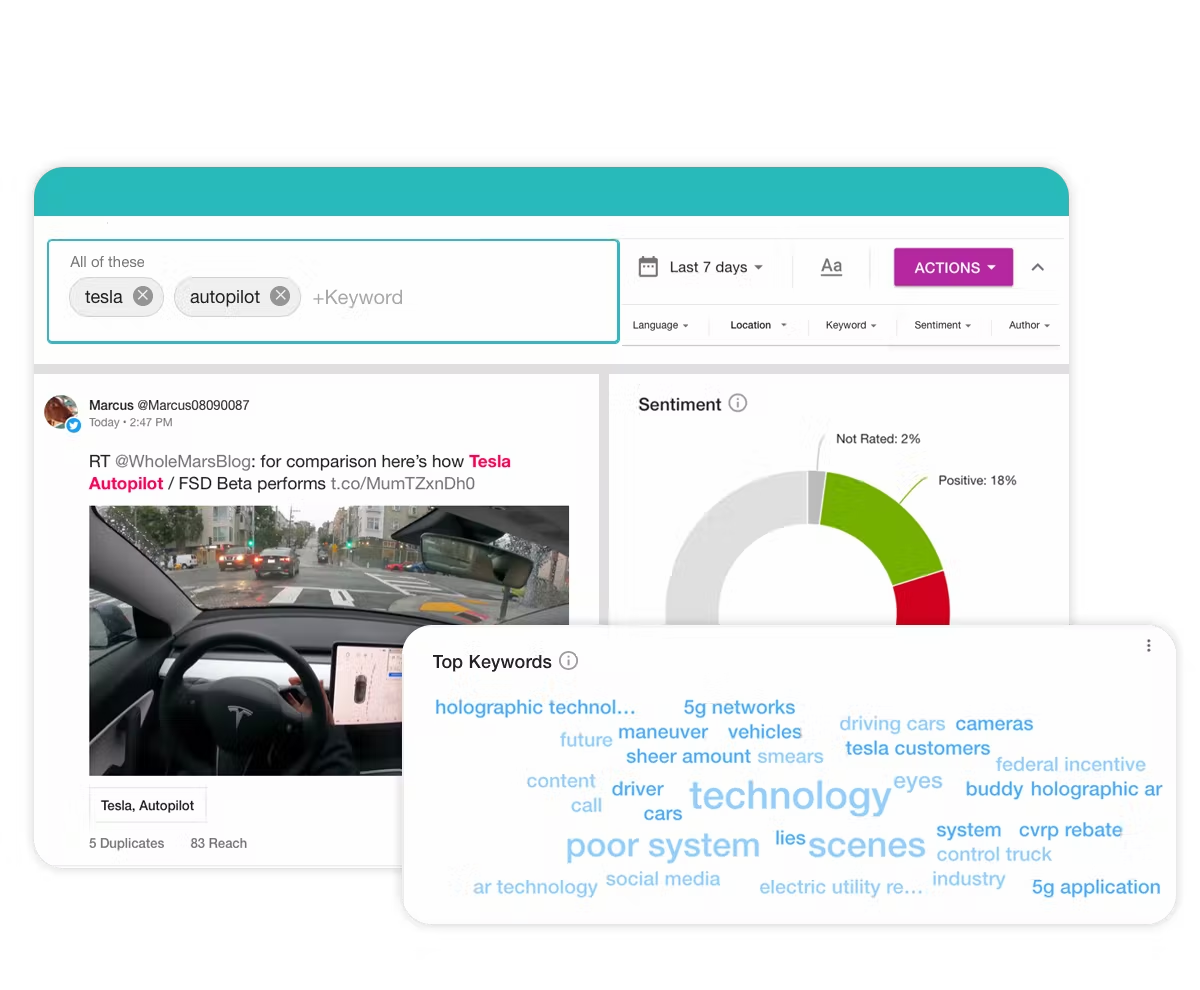 Meltwater also tracks other information, like: 
The overall sentiment of your product, across social media. 
Comprehensive database of when your brand is being mentioned by consumers, influencers, and journalists. 
Trending topics, so you can see how relevant your business is in terms of patterns and trends in media.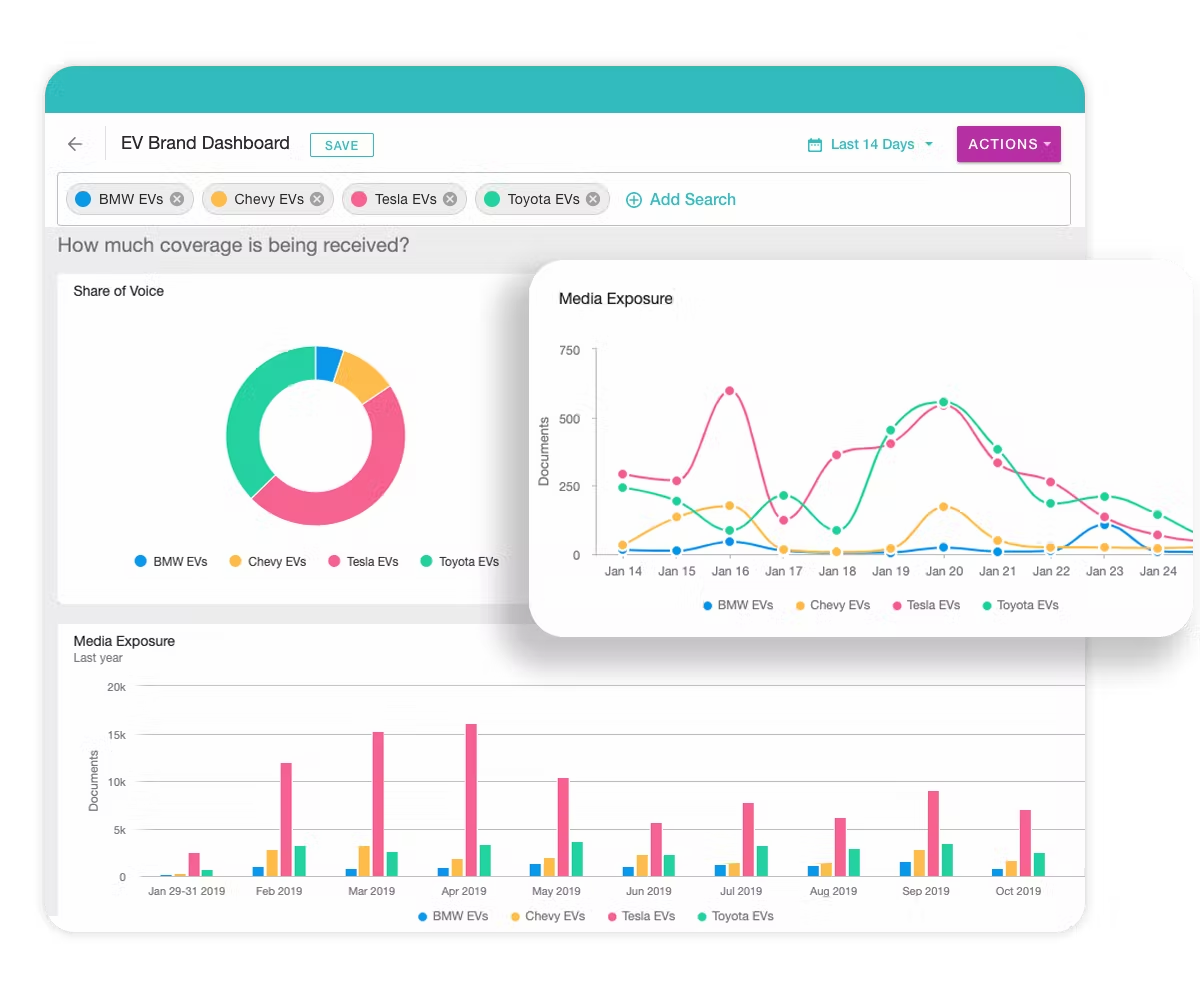 With Meltwater's social media engagement platform, you can keep on top of your social media interactions.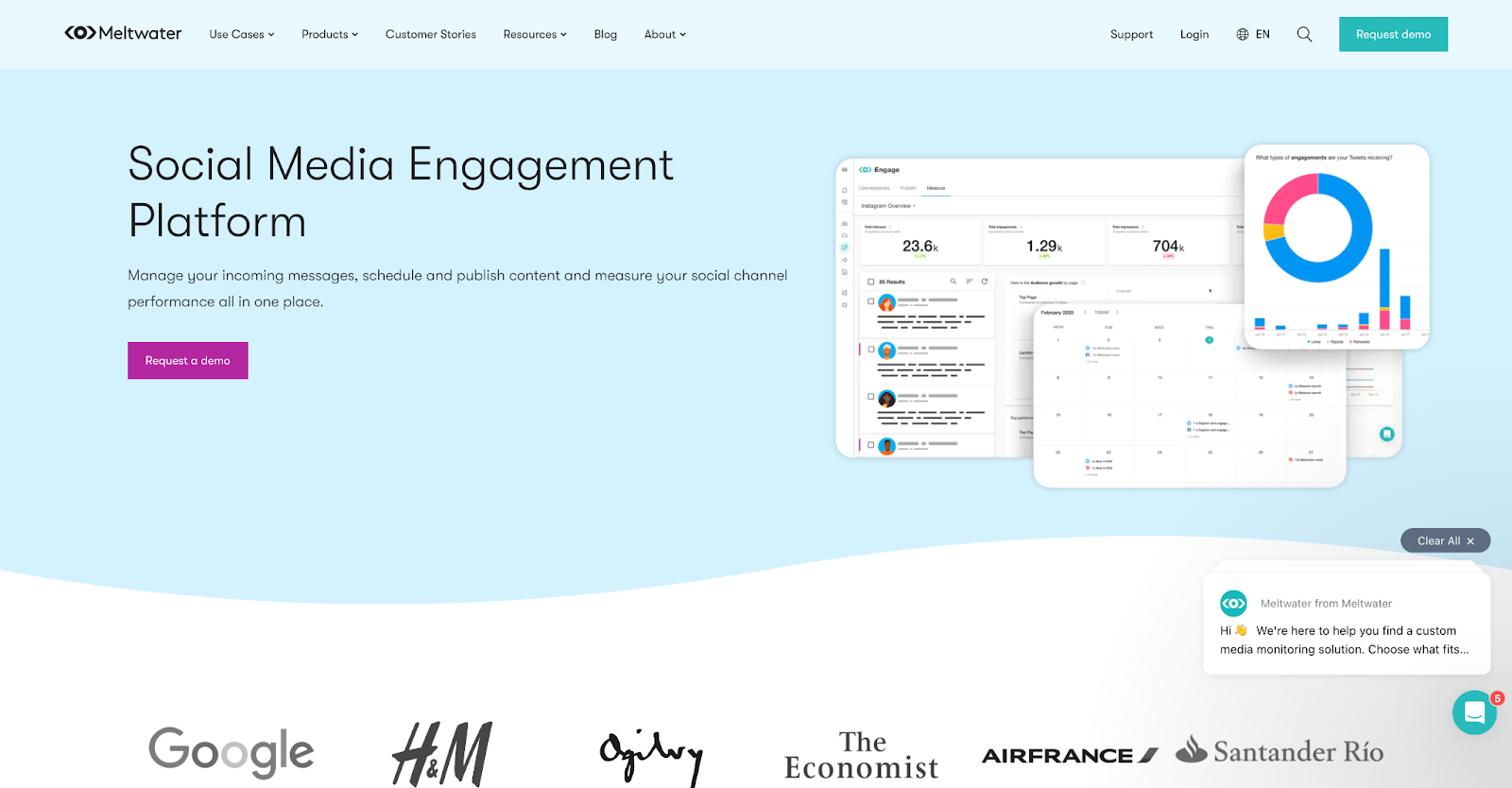 Through the Engage tab within the Meltwater dashboard, you can: 
View and manage incoming messages 
Schedule and publish your social media content
Track and interact with your analytics
Easily moderate your social media community 
Large companies with active communities may find it difficult to moderate posts and engagements.
You can keep track of how users interact with your brand and help encourage further engagement on social media platforms such as Instagram, Twitter, Facebook, and more. 
Press Release Distribution
A press release distribution service is an essential tool in a PR professional's arsenal. Meltwater's distribution tool is geared towards enterprises, simplifying the workflow of getting releases to newswires and influencers.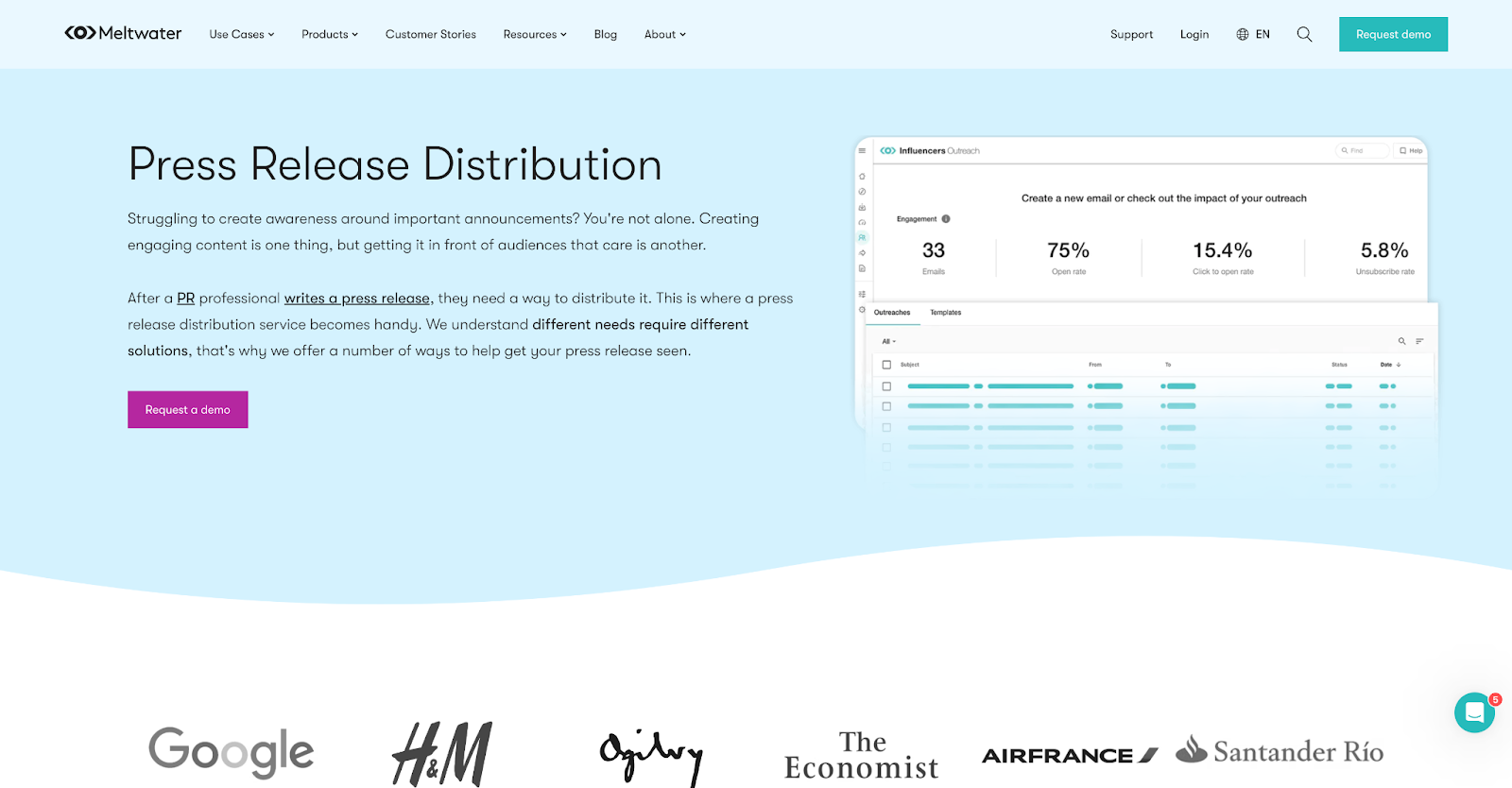 There are two primary ways to get press release information out to the public through third parties: 
Meltwater's Wire Distribution service puts your releases 'on the wire' - a transmitted service that provides media content to journalists and news desks. You can pick from over 100 news lines based on location, sector, and specific needs. 
If your PR team is looking for a tailored, more personal approach, you can choose to distribute your releases to influencers. Meltwater makes it easy for you to find relevant influencers and relay information to talent online.
Pricing 
Meltwater is designed for enterprises that are looking for highly customized deployments of their software tool. That positioning is fairly clear when looking at Meltwater's clients - including Google, AirFrance and The Economist. 
Given this, Meltwater's pricing is modular and tailored to your specific needs. It can be difficult to find an accurate estimate of what this tool will cost you as different companies use different parts of the product. 
It is fairly clear, however, that Meltwater is priced at a premium when compared to other, more startup-friendly PR tools. 
Estimates from G2 place the cost of a typical deployment of Meltwater at over $4000 a year. This is a cost for enterprises like Google to absorb, but startups should look elsewhere for better value. 
Is Meltwater right for you? Pros and Cons
Pros
Feature-rich and adaptable media monitoring and social listening tools 
Provides an end-to-end workflow for PR teams looking to integrate everything into the Meltwater platform
Picks up and publishes to a wide range of platforms and social media sites
Cons
Current users say that reporting templates are difficult to use.
The platform has a steep learning curve. Its many features and options can be daunting for beginners. 
Very expensive with opaque pricing
PressKitHero: What is the best Meltwater alternative? 
PressKitHero is a simple but effective tool for PR professionals and startups to generate useful press kits.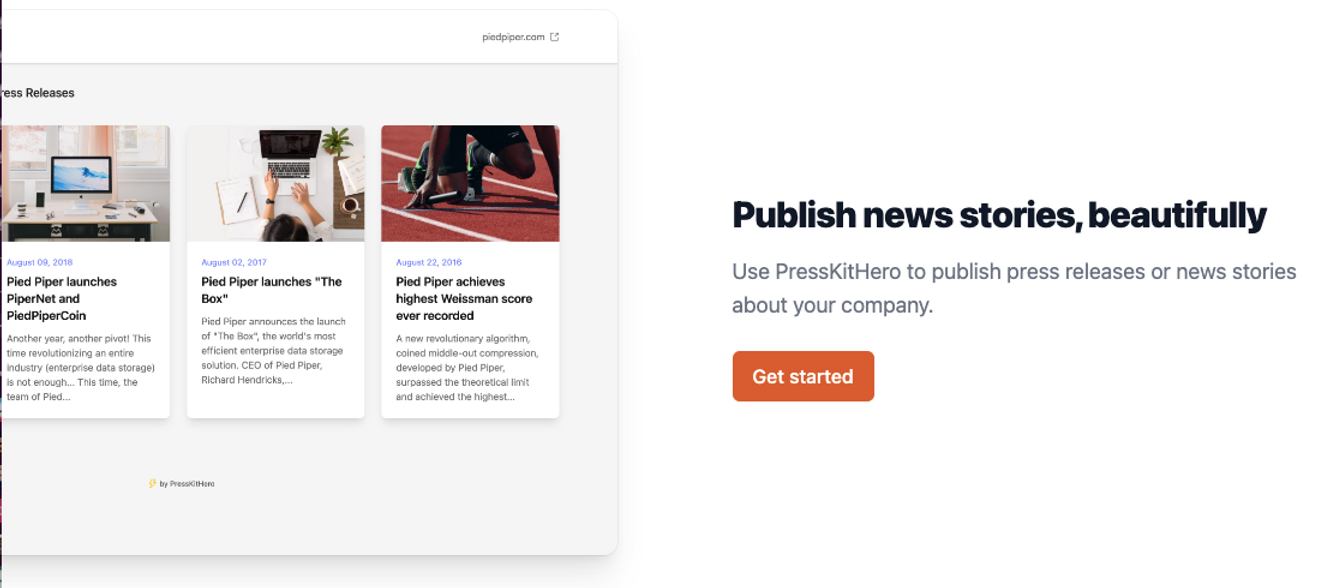 Press kits are an important part of maintaining your company's online presence. It showcases your company to journalists and helps them find anything they need to cover your company. 
Within a few clicks, you can create a professional press kit for your company or product. This tool collects and maintains a database of where a brand is mentioned and discussed across different media platforms. 
What are PressKitHero's key features? 
Collect and present all information needed for PR 
Creating a press kit makes it easy for journalists and influencers to find the necessary information about your company or product to cover it effectively. 

With PressKitHero, you can easily add:
Important press releases
Existing press coverage - including online news media and print
Information about your team and company structure
Downloads, such as whitepapers, demos, and more 
Awards, testimonials, use cases and other forms of social proof 
This information can easily be imported within a few clicks!
One-click press release publishing
PressKitHero offers a beautiful platform for publishing your news stories and press releases.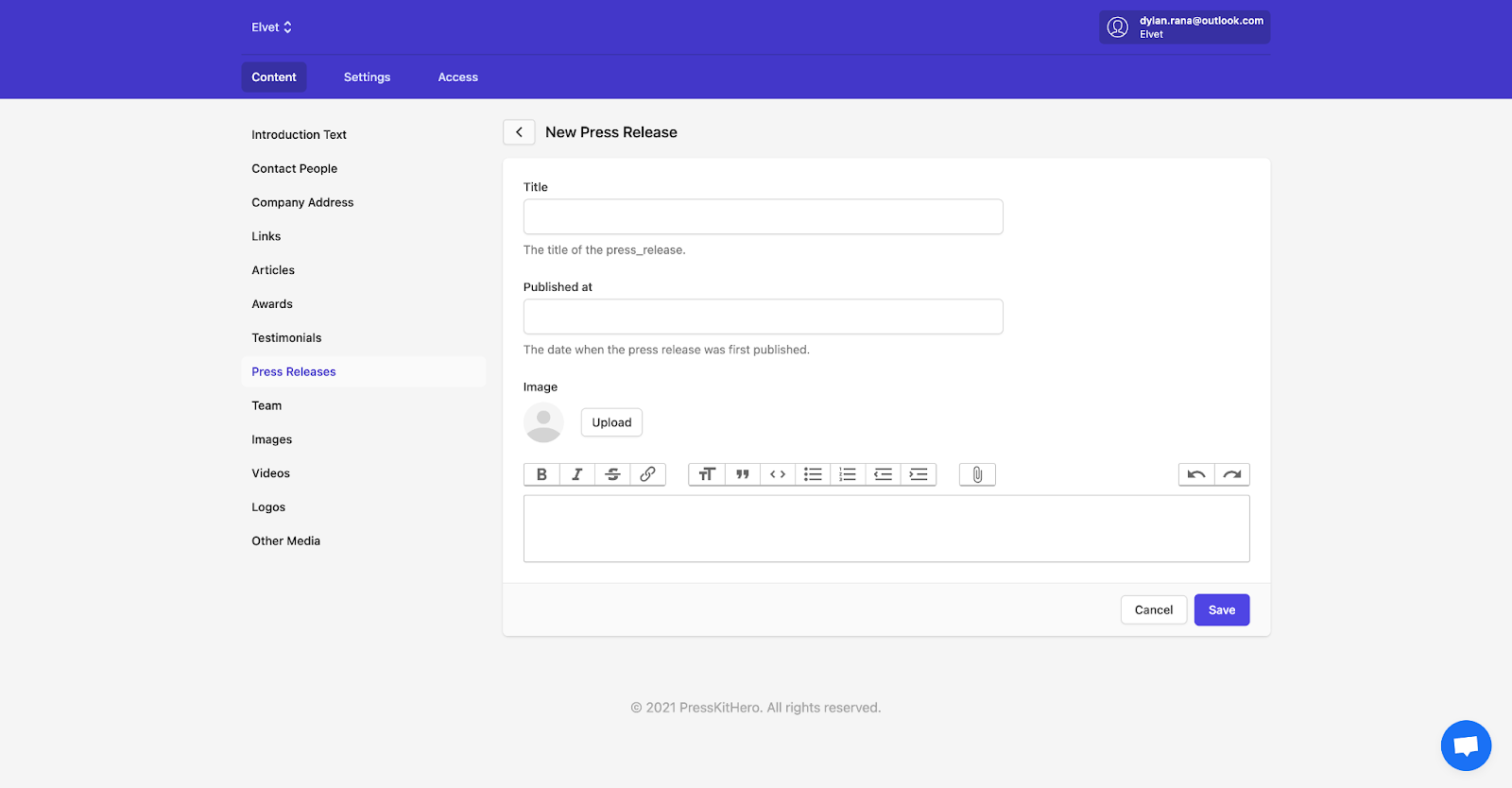 Writing your press release is easy - as PressKitHero offers you a rich text editor to import your document. You can attach files and add images to add value to your release.
Then, when you're done you can hit save. It will then be stored as a draft until you're ready to push the release live.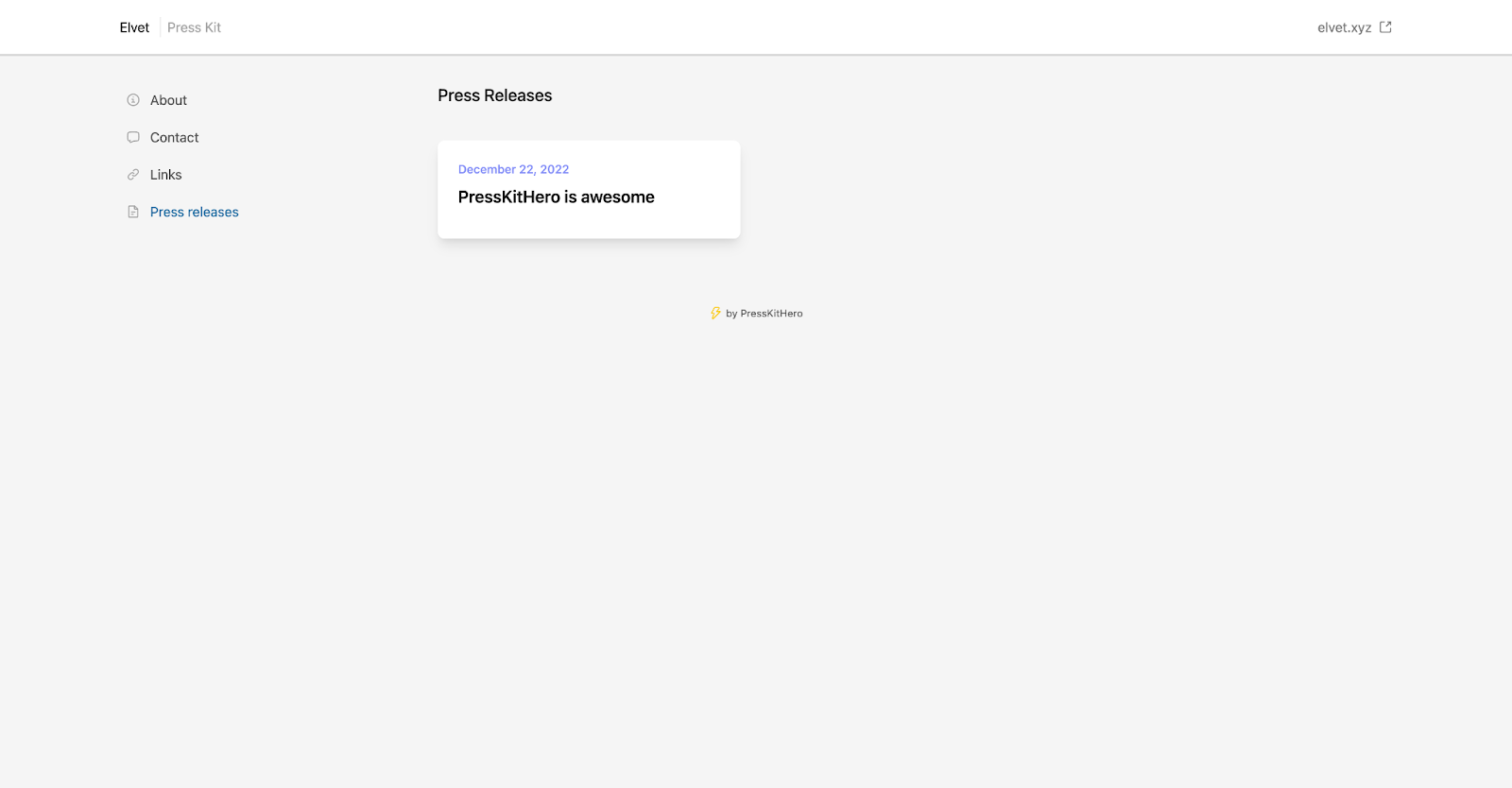 Journalists and other interested parties can view your press releases and news stories on your press kit. It's that simple!
Simple, intuitive setup 
Unlike Meltwater, PressKitHero has no learning curve. Within seconds, you can fill in your company details and get your press kit published instantly. 
With PressKitHero's simple dashboard, you can add any content or information you need.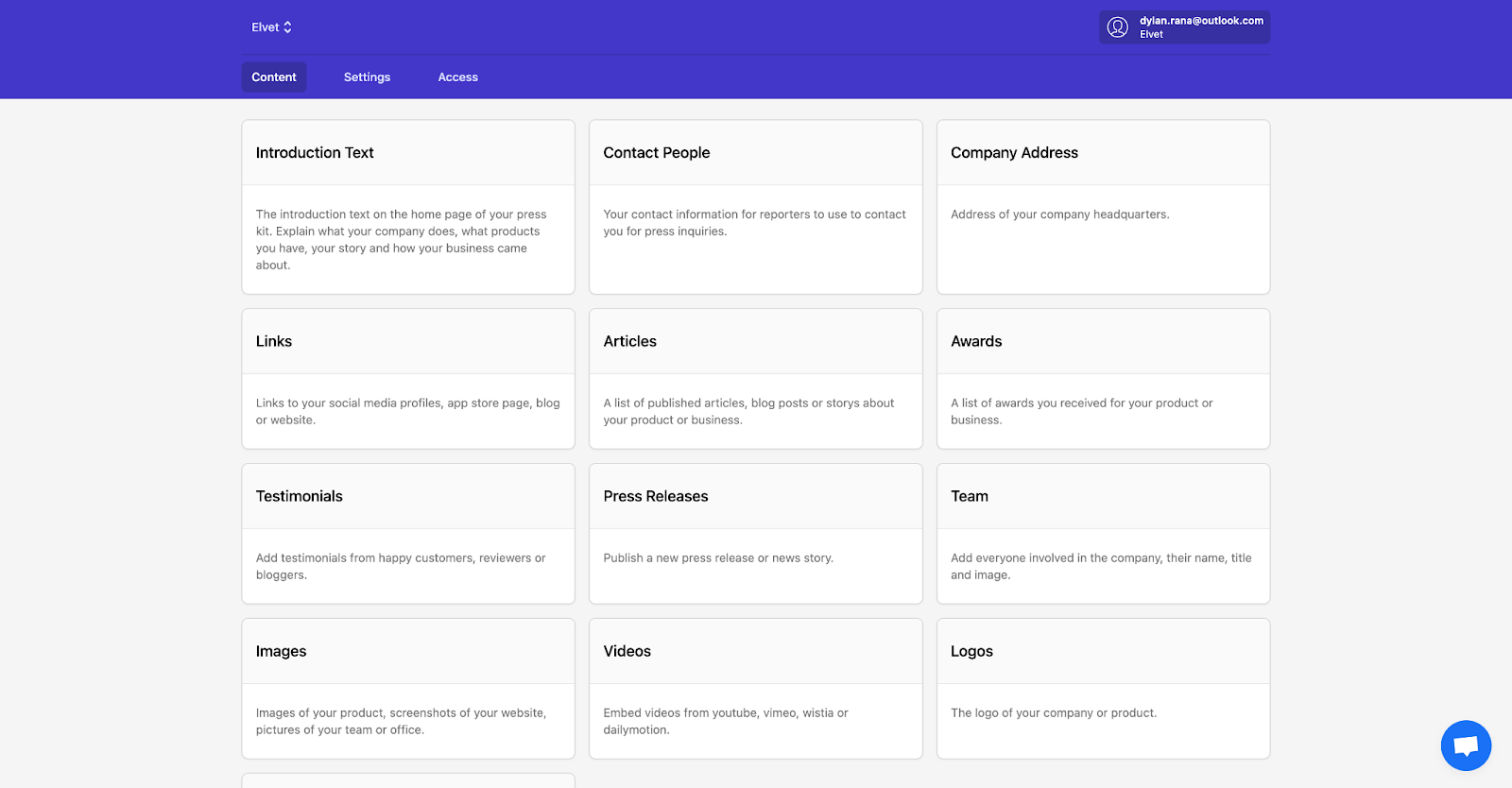 PressKitHero will handle the presentation and formatting of your content, letting you focus on writing the perfect PR materials to create awareness for your brand. 
Pricing
PressKitHero is a simple product geared towards small businesses and bootstrapped startups. It aims to provide an affordable press kit to any business - no matter their size or budget. 
In fact, hobbyists who don't need a custom domain can create a press kit for free.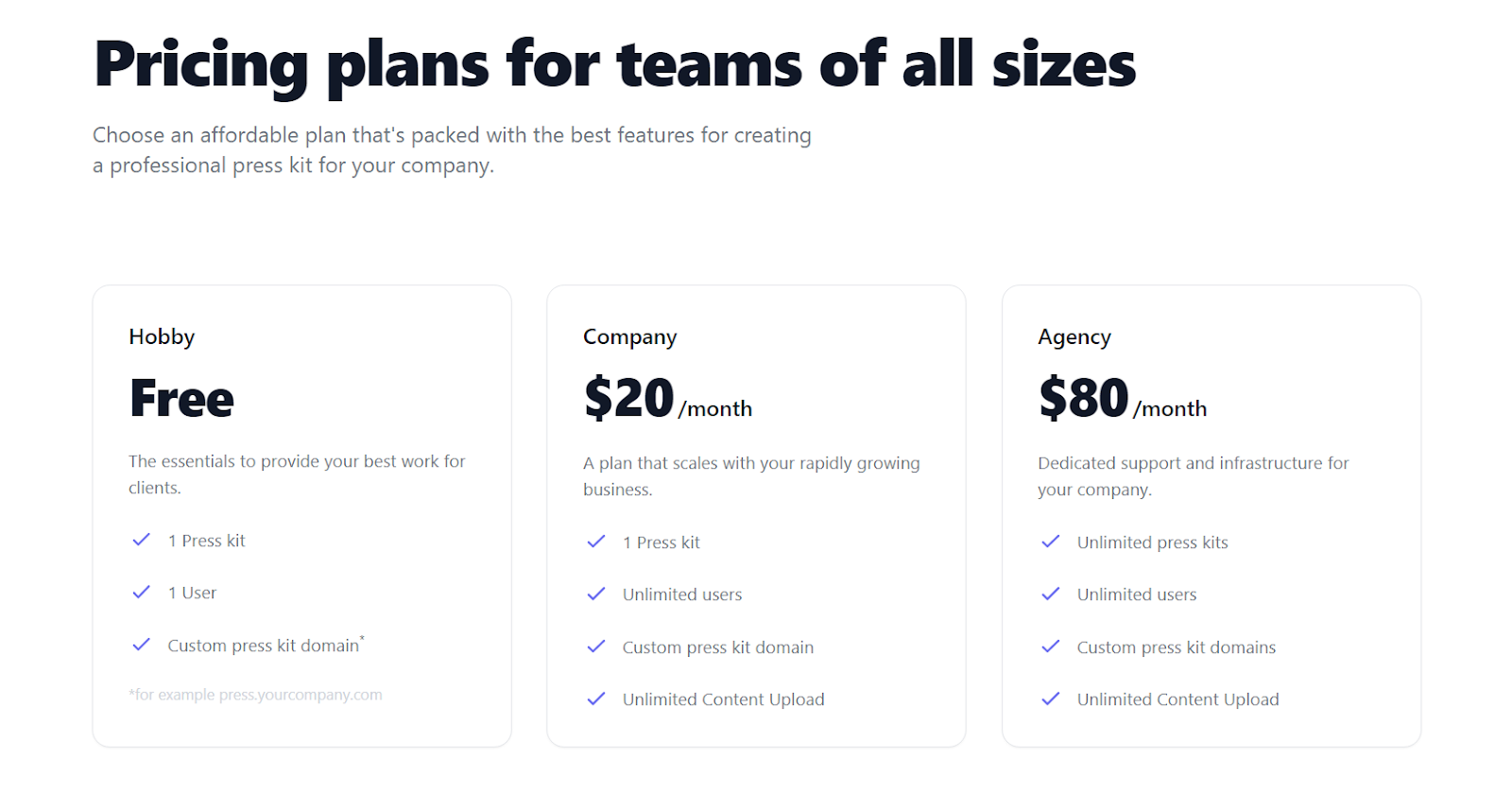 Upgrading to the Company plan gives you access to unlimited contributors, and unlimited content uploads and allows you to use your own custom domain. 
PressKitHero is an affordable way to set up a cloud-based online press kit within seconds. 
Pros
Affordable and geared towards startups
Easy-to-use interface and content upload platform 
One-click setup
Cons
Lacks the advanced features of more expensive PR tools
Larger companies and enterprises may prefer to build their own press kit from scratch
Meltwater vs. PressKitHero: Feature Comparison

Create a beautiful press kit within a few clicks with PressKitHero
Publishing a well-maintained and accessible press kit is the key to effectively working with journalists and publications. 
PressKitHero is the easiest way for startups and small companies to manage their PR. It allows you to publish your content within a few clicks and build a beautiful press kit website easily. 
Get started today and create your first press kit for free! It only takes a couple of minutes - and there's no learning curve needed.