With 59% of professionals believing that technology will be key in driving innovation in Public Relations, the importance of PR tools can't be overstated. Using the best tools to take your PR game to the next level is crucial to success in the modern world.
At PressKitHero, we focus on creating professional presskits for brands, so they can get their names out to the public. That's why in this article, we're going to go over the top 6 PR tools for 2023. Let's go!
A PR tool is an application or tool that's used to complete Public Relations (PR) tasks, such as advertising and social media posts.
As technology has advanced, PR tools have become better at assisting you in taking your PR capabilities to the next level. The best PR professionals use these tools to stand out from the crowd and ensure their brand's awareness and reputation are amplified with their press releases and publications.
PR Kits can fall into different categories and have different functions based on whatever your PR needs are. The main categories are —
Press Kits: These are tools that assist you in making a great press kit to give to media establishments.
Media Monitoring: Media monitoring tools exist to monitor your brand all over the internet. They provide a comprehensive platform to monitor what people are saying about your brand.
Outreach Tools: Outreach tools help you find ways to reach out to people in the media, for public relations.
Many PR teams also use a project management platform like ClickUp or Monday.com to keep their operations organised and track tasks.
If you're looking for a tool to assist you in a certain PR niche, there's certainly a tool for it.
For example, tools such as PressKitHero allow you to create a great press kit for your brand, allowing you to refine your PR strategy and ensure it's consistent in both content and quality.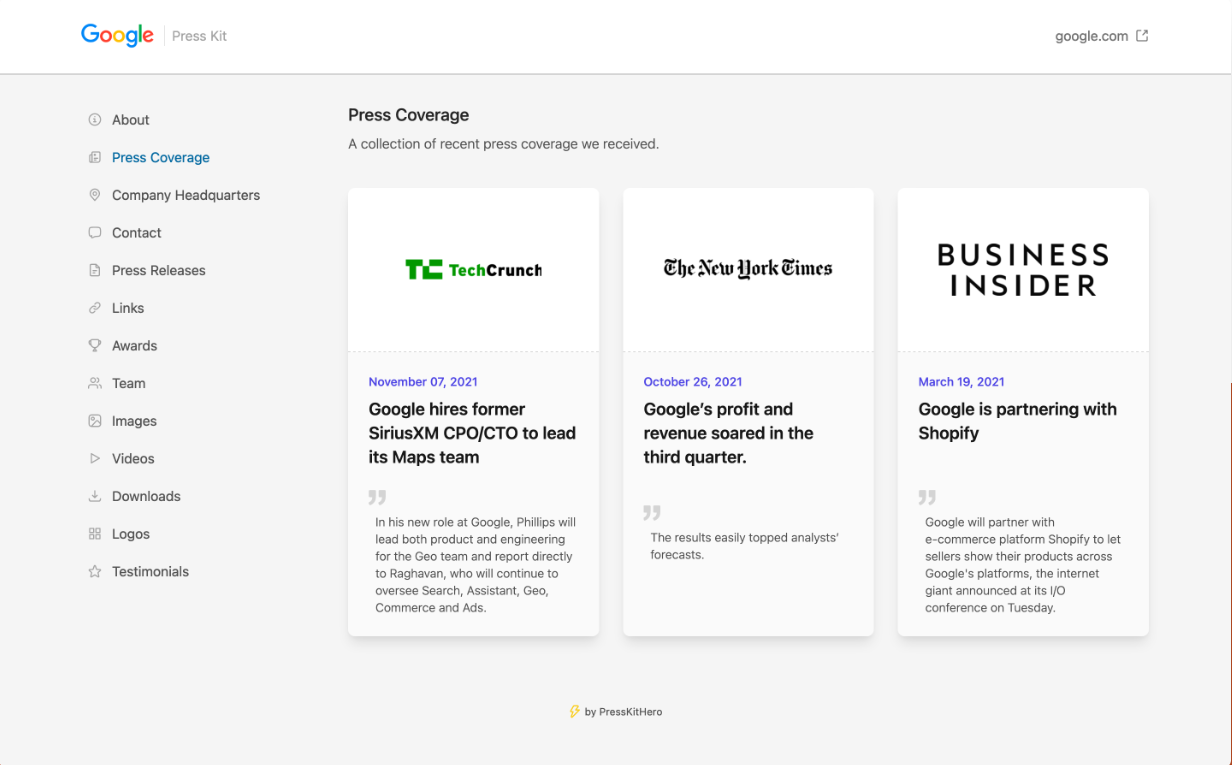 More Effective PR
PR tools allow you to maximize your PR strategy's effectiveness and ensure that you can make your PR efforts as strong as possible. Using a PR tool to strategize effectively and ensure that your PR communications are consistent, you can easily take your brand to the next level.
Saves Time
Whilst being a powerful asset, a good PR tool will also save you time. Wasting time doing time-consuming, intricate tasks that can be done by a computer isn't useful for anyone, so using a PR tool to do said tasks automatically in a fast and efficient manner is another large reason why PR tools are essential.
Increased Versatility
The best PR tools are flexible and have many use cases, meaning that you're able to undertake a variety of different tasks in an efficient manner. Rather than having to find tools to use for a project, a PR tool (like PressKitHero) can do everything you need without hassle or stress. PR tools are equipped for anything you need, which is why most PR professionals use them nowadays.
Unbounded Potential
From presentation to power, PR tools unlock new possibilities for your PR strategy. With new tools being developed daily, many of them augment your brand's PR in ways that wouldn't be possible without technology.
Without tools, making an informative and well-presented press kit can be incredibly difficult and time-consuming even for the best PR professionals.
Consistency is Key
As stated previously, consistency is one of the core tenets of PR. If your PR strategy is confused and messy, nobody is going to take your brand seriously. 
By using tools to refine and standardize your PR strategy to ensure every piece of communication is consistent with the rest, you can ensure your brand stands out amongst others and appears professional. 
Using the best software tools available ensures that your PR team works efficiently and effectively. 
Let's explore some of the best tools available for PR to elevate their workflow. In this section, we'll be exploring: 
The best press kit tool: PressKitHero
The best media monitoring tool: Brand24
The best social listening platform: Meltwater
The best productivity platform: Clickup 
### PressKitHero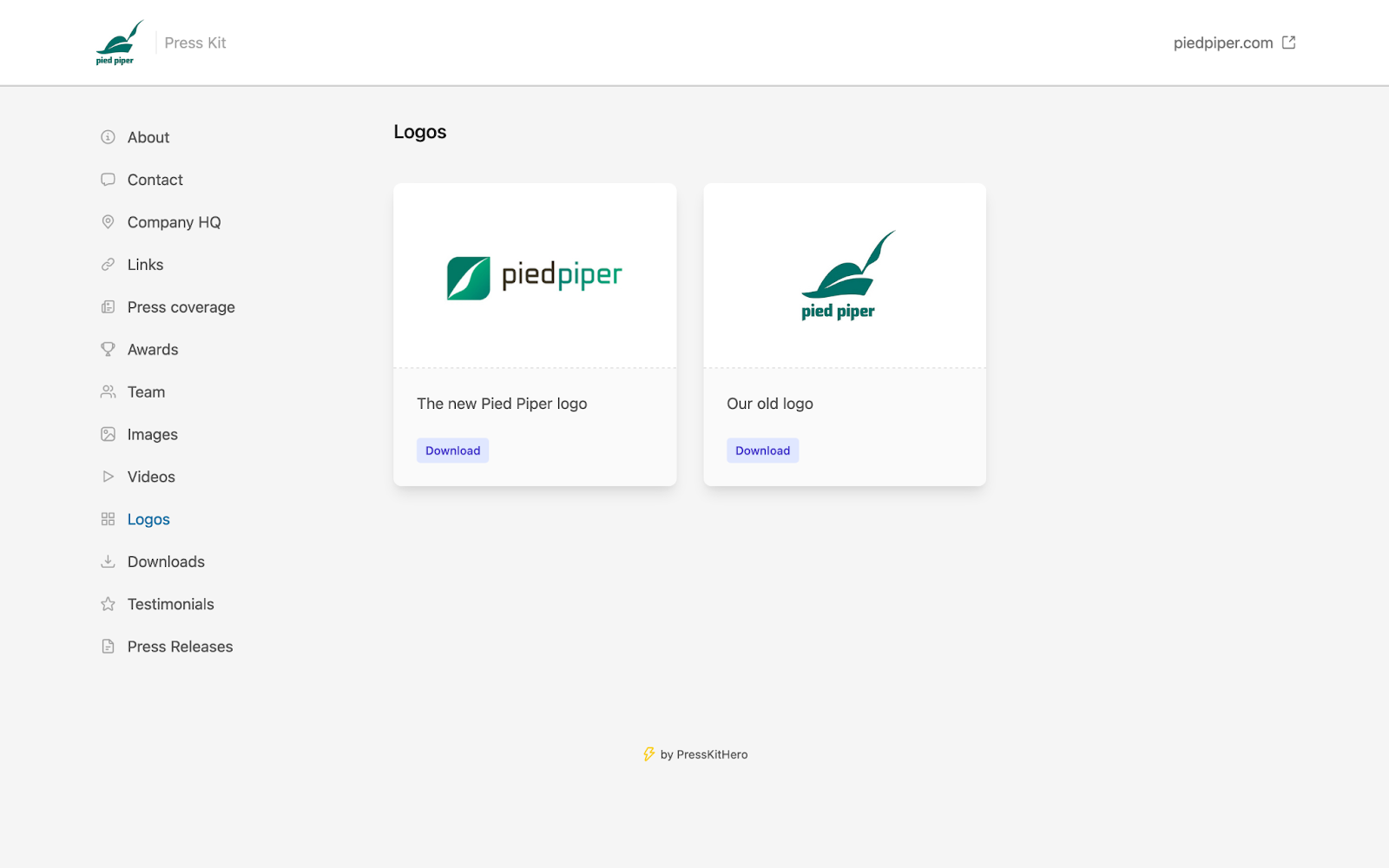 PressKitHero is by far one of the most essential PR tools you can have in your repertoire. Press kits are essential for brand networking and growth, and to ensure that your brand effectively comes across as professional to press establishments.
By having a great press kit, you can ensure that you have an element of control on what publication say about your brand and its image. Its rich suite of features means that you can easily make press kits that are filled with everything you'll need to be successful. 
For example, a company that wants to announce a new product will have to make a great press kit, to ensure that the establishments reporting on the product publish everything correctly for your PR strategy.
Try out PressKitHero for free today!
### Brand24

Brand24 is a media monitoring PR tool that helps you keep track of your brand all over the internet. This tool lets you monitor what people are saying about your brand on all spheres of the web, from blogs and social media to news publications and podcasts.
Naturally, knowing what's being said about your brand is incredibly important and useful in ensuring that your brand can meet expectations and take full advantage of good feedback. However, Brand24 also allows you to use this for analytical reasons.
With its useful metrics tools, you can track how many people are talking about your brand and engaging with it. You can also keep an eye on reach and influence, ensuring that your brand is reaching the key demographics it needs to.
However, whilst powerful, Brand24 is quite costly at $49/month. There's a free 14-day trial so you can try out their services, but this tool can be a massive expense for smaller brands who aren't ready to pay for its power.
### Meltwater
Meltwater is a media monitoring and social listening tool designed for PR teams to monitor and better understand the world around them.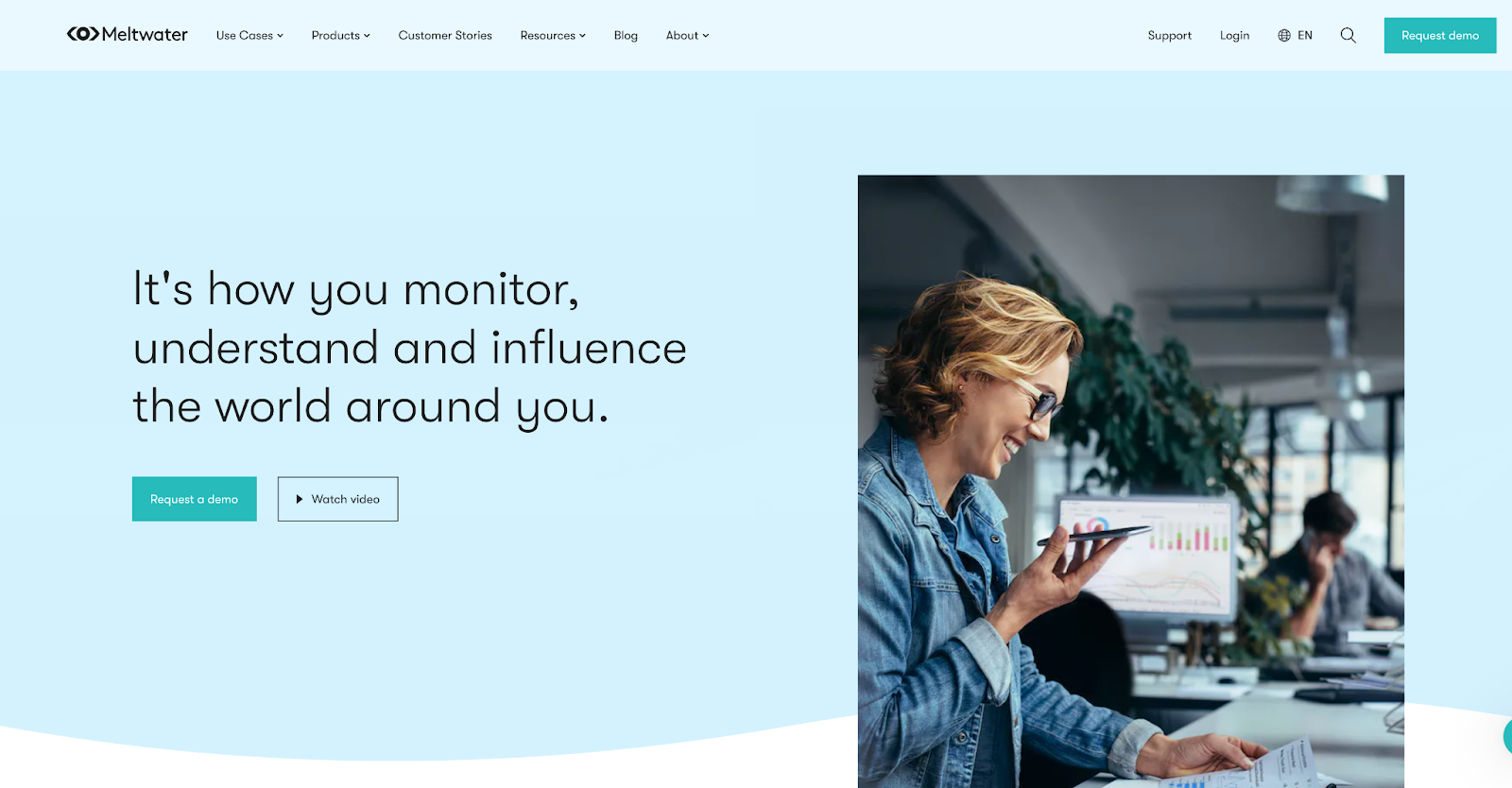 The flagship tool within this software suite is the media monitoring. 
Meltwater can keep your team updated on what's happening in news & media - both in broadcast channels such as TV and radio and online news. You can find relevant content to your brand and even track when your company or industry is mentioned. 
However, we find Meltwater's social listening tool to be the platform's most useful feature. An important aspect of modern PR is understanding how your brand is being spoken about on social media.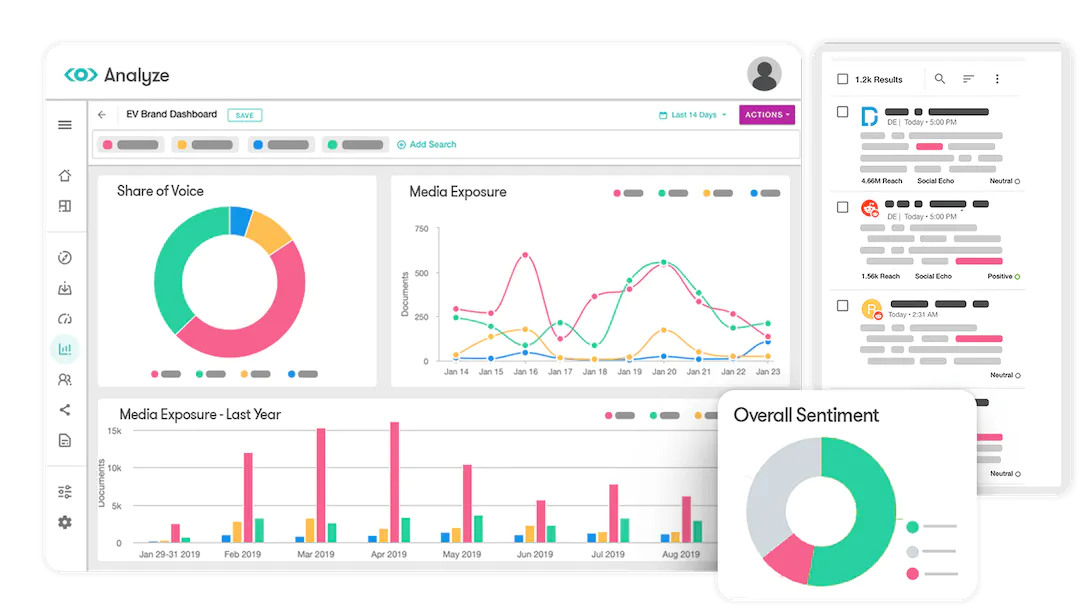 Meltwater scans social media platforms like Facebook, Twitter, WeChat and TikTok to alert you when your brand is being talked about. It uses AI algorithms to extract analytics data from these mentions, such as your overall sentiment. This can help you track how your brand is being perceived over time. 
Meltwater is a sophisticated, end-to-end PR platform, and is designed primarily for enterprises with a large PR budget. The platform's pricing is tailored to each customer, and so it's difficult to compare pricing with the other tools on this list. 
Typical deployments of Meltwater cost over $4000 a year, according to G2. This is a cost enterprises can absorb, but startups should look elsewhere. 
Want to explore Meltwater further? Check out our full review here. 
### Anewstip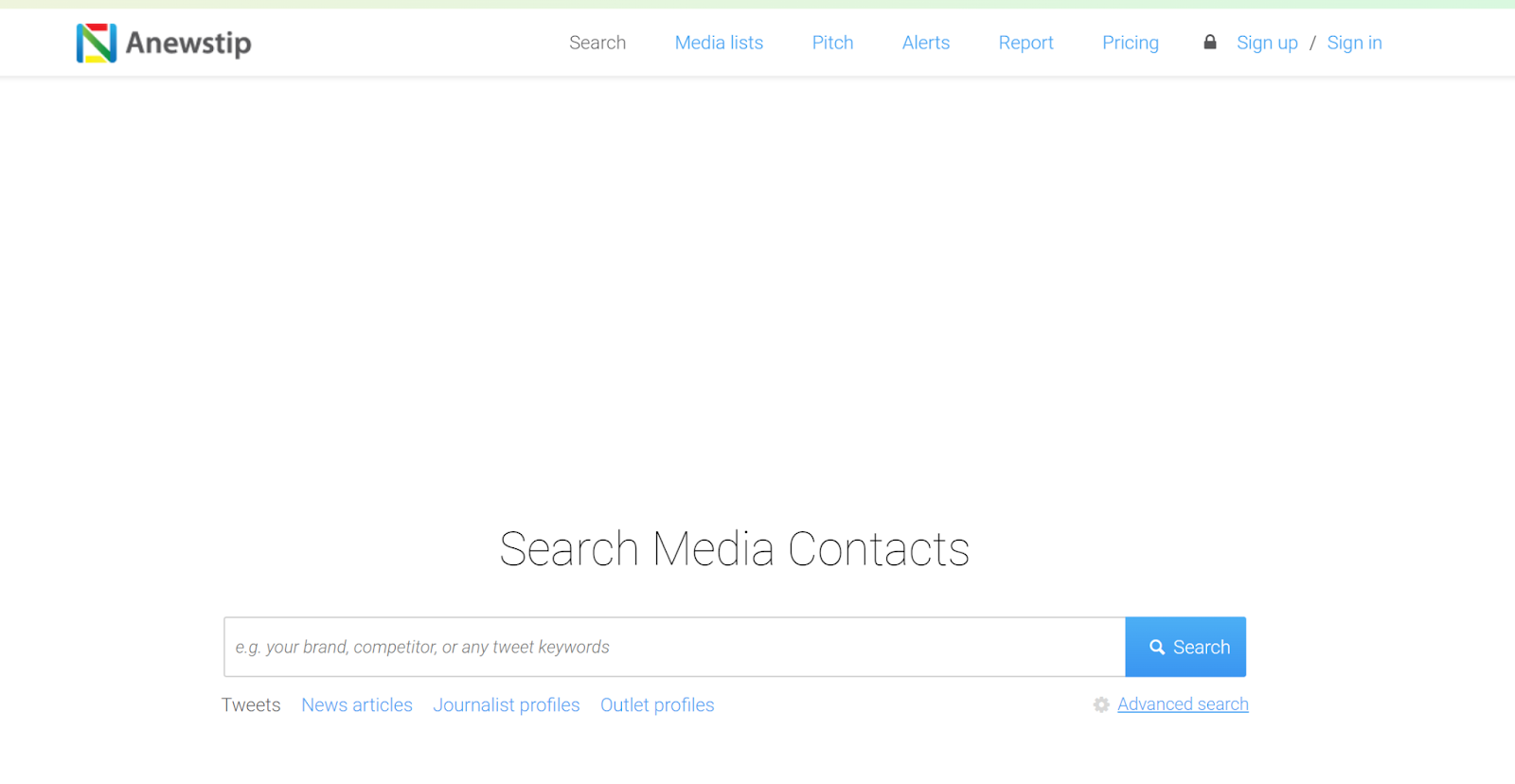 Contrastingly, Anewstip is a free online resource that is crucial for any PR professional to keep at hand. It's the world's largest database for journalism and media contacts and is crucial for finding ways to reach out to the media. 
Anewstip also lets you search for your brand, and crawls the web to see which journalists have already interacted with it. This means you can find the best-suited journalists for your product and ensure that you reach out to the most reputable journalists.
### ClickUp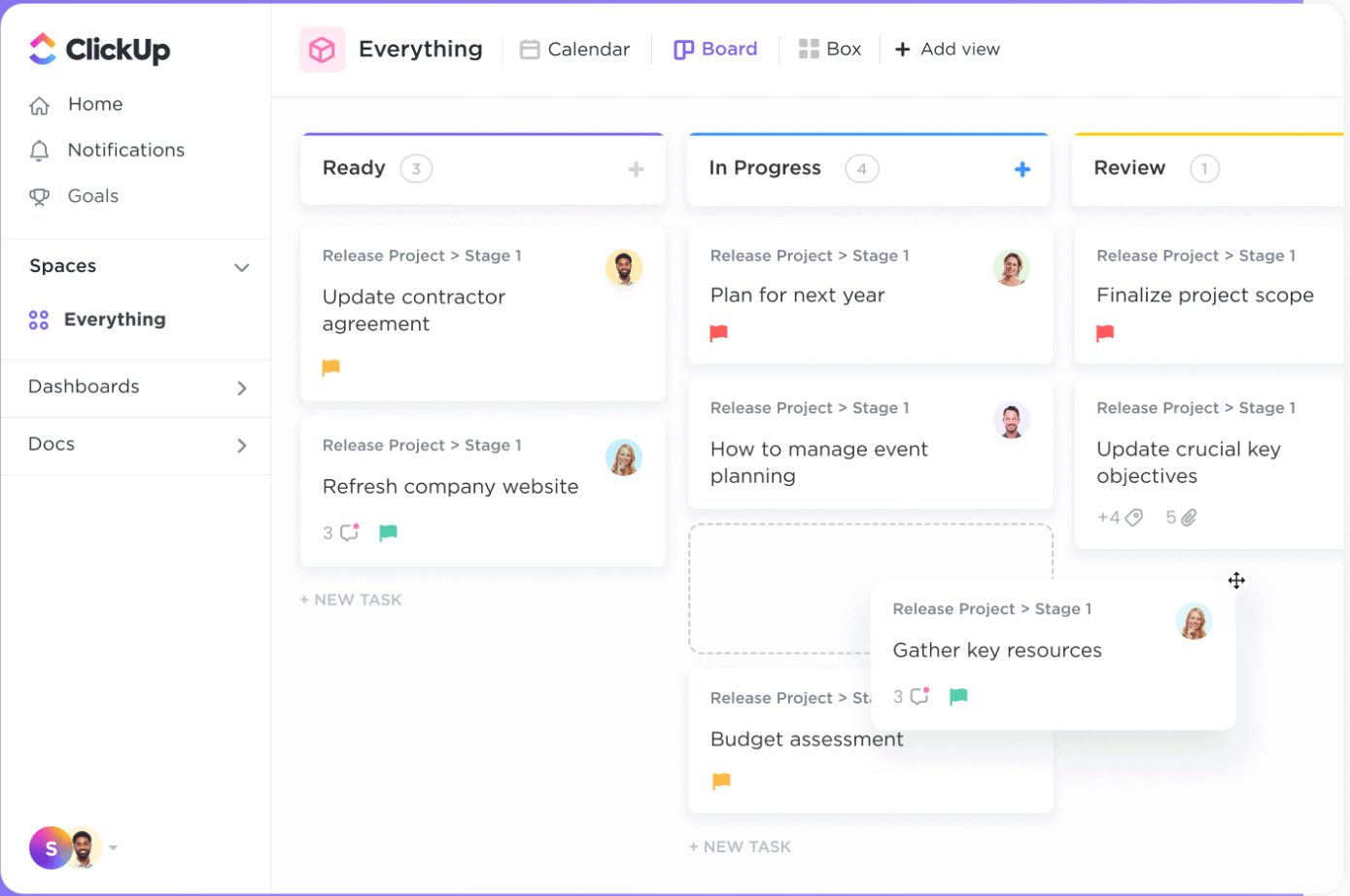 ClickUp is a project management and productivity tool that lets you assign and track tasks with ease for yourself and your team. Instead of having to manually keep track of what your tasks are using a diary and calendar, ClickUp puts everything in front of you on your screen.
This can be especially useful if you're busy and have a lot to get done, as ClickUp helps you to prioritize tasks and fit everything into time slots. Plus, if you're managing a team it makes the whole process of delegating tasks quick and easy without hassle.
While it's not the only tool like this, ClickUp's interface is incredibly easy to use for those unfamiliar with the program. It's also free to get started with!
Take your PR to the Next Level with PressKitHero
These PR tools are a great way to fully unleash your Public Relations potential. Instead of releasing sub-par press releases and press kits, using these simple but effective tools will help you truly take advantage of what technology has to offer for any great PR professional.
PressKitHero is an essential tool if you're looking to have the best PR game in the industry. Press kits are crucial to ensuring that your brand is always looking its sharpest in the public eye, and PressKitHero is the best tool for making them.
Instead of having to spend time and money to design your own press kit, PressKitHero's clean and professional interface will mean that you can make a press kit that makes your brand's image pop out with ease. Even if you're sending physical kits to journalists and other media outlets, having a great-looking digital press kit is a way to keep your information clear for everyone to see.
For startups and long-time brands alike, PressKitHero is the best tool that you can have in your repertoire for PR. So, why not get started for free today?